At KEBA, we strive every day to make professional and personal lives more convenient and simpler through automation solutions.

Our innovations are first and foremost the result of our employees' courage and passion. What is also required is a working atmosphere that is open to new ideas, as well as a commitment by the company to invest in the future.
Application Engineer Industrial Automation, KEBA Corp. U.S.

Location:
United States
Your role in the team:
KEBA designs and manufactures innovative, high value solutions in the fields of industrial, banking, and service automation. We are currently looking to recruit a highly motivated Application Engineer for the industrial automation business.
In this dynamic position you will have the opportunity to become an expert in the growing field of robotic control systems for industrial automation. You will be exposed to many interesting customer applications in various industry segments including food and beverage packaging, robotic grinding and polishing, plastic injection molding, and more. You will also see many new places as you travel coast to coast visiting customers throughout the United States and Canada, and visiting our company headquarters in Austria.
Responsibilities include:
Design and integrate KEBA products into customer machines, including software, electrical, and mechanical components for robot and machine control
Help customers troubleshoot and resolve technical issues related to KEBA products
Develop and install demo systems for trade shows, customer presentations, and other events
Provide customer training for KEBA products
Listen carefully to customer wants and needs, and provide this critical feedback to our sales team
Travel as needed
You offer:
The ideal candidate is a self-motivated individual that is comfortable working alone at customer locations, or as part of a team when needed. The candidate should have:
Strong communications skills, including the ability to convince and lead customers in technical discussions
Strong technical understanding of software, mechanical, and electrical systems, and the ability to creatively resolve design challenges and troubleshooting issues
Minumum of 2 years relevant hands-on experience. Industrial robot or motion control experience is a plus.
Bachelor's or master's degree in engineering or related field
What YOU can expect from us:
The position will receive a very competitive base salary and is also eligible to receive a performance based bonus.
Salary: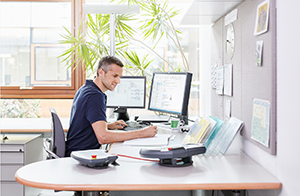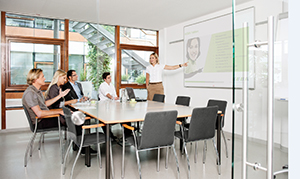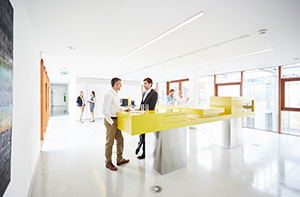 Benefits:
We at KEBA offer you more than just a job: a building block for your future.
good traffic connections
flexible working hours
Individual job design
Home office
Flexible working time models
initial and continuing education
buddy program
bonus
Kerstin Prado is looking forward to your
online application
and will contact you immediately.