Although we work passionately on innovative automation solutions on a daily basis, at some point even the brightest minds need a break.
Whether it is bowling or football – anyone who enjoys exercise and games will find a few like-minded souls at KEBA with whom they can share their hobbies.
As a result you will often find that even more fun activities are going on in our KeLounge out of office hours. KEBAns prove their stamina during their spare time as well!
Sales Manager Robotics INDIA

Location:
India, Pune
Your role in the team:
Your role within the company is to sell KEBA solutions for robotic automation to companies in India. As a salesperson you will be responsible for creating both repeat business and new business opportunities to guarantee long term customer relationships. Sales planning to ensure the development and implementation of the strategic sales plan as well as maximization of profitable growth and priorization of sales initiatives are part of the position. Focus is definitely on leading sales projects to success and take care of customer relations.
You will report to the sales director and will provide information as requested in an accurate and timely manner.
You offer:
University degree, major in automation technology, electronics, electrical engineering or other related subjects.
At least 5 years experience in sales or product management of industrial control systems for machinery automation, ideally in the field of robotics or general automation.
Experience in machinery-electronics engineering is preferred.
Good network in the field of industrial automation and/or robotic.
Technical understanding / structure of mechatronic systems.
Excellent networking and interpersonal skills.
The person must be confident in their sales approach, like to achieve and work with the best and has fire for sales in his heart.
The ideal candidate will have proven experience in taking initiative, setting and achieving challenging goals and making effective presentations.
The position will receive a very competitive base salary and is also eligible to receive a performance based bonus.
What YOU can expect from us:
A diversified job in an international company
Dynamic position with the opportunity to become an expert in the growing field of robotic
Exposure to many interesting customer applications in various industry segments
Travelling new places as you travel coast to coast visiting customers throughout India and visiting our company headquarters in Austria
Attractive and flexible working environment
Salary: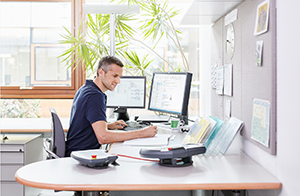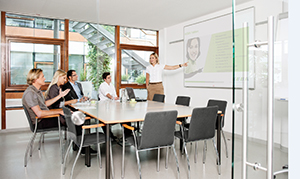 Benefits:
We at KEBA offer you more than just a job: a building block for your future.
good traffic connections
flexible working hours
Individual job design
Flexible working time models
initial and continuing education
bonus
Martina Königsdorfer is looking forward to your
online application
and will contact you immediately.